About Desert WineFest
LAWineFest celebrated it's 18th anniversary in June 2023. This popular event blazed a trail in LA to bring wine and wine lovers together in a fun, inviting and accessible way.  Now a local institution, we're known to deliver a sun-kissed event that balances fun, exploration and education for over 8,000+ guests each year.  It is also with great excitement that we announce the 1st annual Desert WineFest taking place in beautiful Rancho Mirage, CA.
LAWineFest was founded in 2005 by Joel M. Fisher, PhD after his many years of traveling, writing and educating the public about wine. In 2020 Dr. Fisher passed the reigns of the LAWineFest to Scherr Lillico who had served as Fest Director for the previous 10 years.  During that time LAWineFest produced the main event each year in various Los Angeles and Hollywood locations, in addition to other Fests in Southern California including the Santa Clarita, the OC, and now Long Beach since 2019.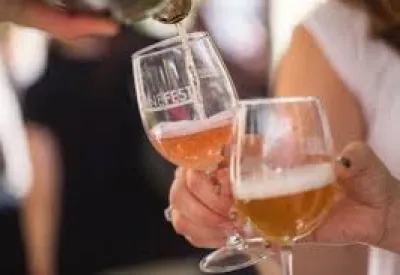 We lost Joel in August of 2022 and he will be sorely missed. Scherr has produced hundreds of high-profile events (from festivals to galas and golf tournaments) for the past 30 years, in California and several other states, and has brought that experience to LAWineFest over the years.
Desert WineFest will continue to expand our outreach to wine lovers everywhere. In 2023, we are honored to add the Desert WineFest to our brand. We are committed to carrying on Dr Fisher's tradition to introduce the public to wines from around the world – and to "like what you drink, drink what you like".